Success Stories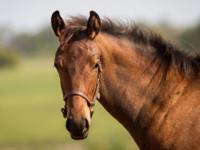 Stakes Winner "All Firmed Up", Stakes Winner "Basqueian"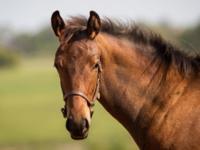 Hertzy, as I call him, is still the King of his corner. He is now 12 as of Feb. 19. I named my farm after him and the Hand which enabled me to acquire this beautiful acreage, Koenig's Korner, aka, King's Korner.
If you visit my website, you'll see a million pictures of my boy, as I typically photograph him every day. He rules!
As Winston Churchill once said, "There's something about the outside of a horse that does the inside of man good." This I know is true. Hertzy and his 2 paddock buddies, Rocky and... Read More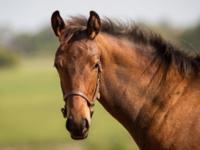 One of our favorites Song River has moved to his new home in Montreal! We wish everyone the best and can not wait for updates!!!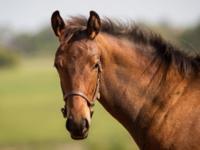 Here is another great success story from the Adena Springs Retirement Program. The following is an email received from a very happy owner of a special horse named Wild T'Mater.
"Hi Stacie,
I have Wild T'Mater now and Beth Daly asked me to send you a short write up about him. Sorry for the delayed response! After coming off the track, Wild T'Mater competed with Diana Burnett to the Advanced level, completing a CCI***. He was then sold to me in September of 2011. He went on to a successful season, taking me to... Read More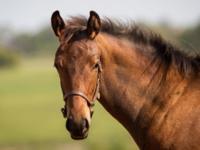 Grail Seeker's new family with Beth Daly and Jeff Cohen!He has happily found his forever home out of the Adena Springss Retirement